Happy Birthday Seobieee
January 5, 2012 | 1/05/2012 04:48:00 AM |
4 comments
Assalamualaikum .
yeahh hari ni bufday Yoseob yang dulunya
pernah
jadi bias aku tapi ketiga jela , loyal dengan gikwangieee hehe .
Happy Birthday Seobieee~ Hope always become the best singer , and always stay beside Gikwang , take care of him for me lol . yeahh of course take care yourself and don't become clumsy like my gikwang oraits?
haha aku tulis macam dia sure baca je =="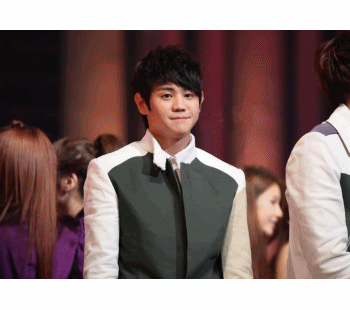 sorry buruk -,-
okay sekarang cerita lain , haha . dah tengok mv teen top crazy? hehe daebak , nasib baik just kiss kat dahi je . risau ljjangs haha //bukan aku KOT harap2 dapat la dorang naik kali ni , INFINITE dah naik , bile dorang nihhh ~~ //sokong TEENFINITE ! hehe .
lagu girl friend - teen top best ! hehe
okay bye2 Assalamualaikum :)
← Older Post | Newer Post →